I think the reason that I like so many different games is because I like the way my brain works when I'm playing games. It's more fun.  – JOHN ROMERO
So, we all know that variety is the spice of life but did you also know that anticipation is half the fun?  Well today, We're going to be bringing you a variety of the most anticipated games of the year so far.  We've got big names, classics and some fantastic twists on game play to keep you guessing and always wanting more.
WHO GOES THERE?
EXP RELEASE DATE: MAY 18
PLAYERS: 2+
AGE: 12+
Based on the novella by J.W.Campbell JR, which inspired The Thing related movies back in the 80's.  Start the game as an uninfected human but beware, paranoia and infections ensue.  The goal is to survive the challenges that come from alien presence and living in the harshness of Antarctica, escape the infected to reach the helicopter and hope with all your might that you have enough points left to get it off the ground!
BIG TROUBLE IN LITTLE CHINA: THE GAME (DELUXE EDITION)
EXP RELEASE: SPRING 18
PLAYERS: 1-4
AGE: 14+
Based on the classic cult film, recruit your favourite stars Jack, Gracie or Wang and begin an epic ride against famous villains David lo Pan and the Three Storms. Will you be able to save Miso Yin and Gracie from their evil clutches??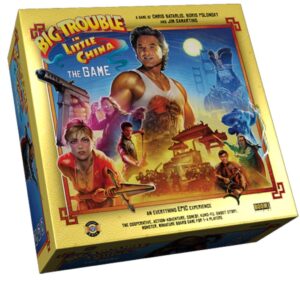 STAR WARS: LEGION
EXP RELEASE: APRIL 18
PLAYERS: 2
AGE: 14+
Lead your troops to victory in this miniatures game of thrilling infantry battles.  Command a unique army of characters including your favourite Star Wars legends, a must have for any fan wanting to finally create the perfect Star Wars army.  Unpainted and easily assembled.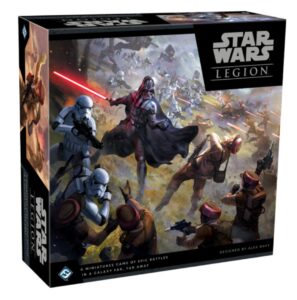 GEARWORKS
EXP RELEASE: JULY 18
PLAYERS: 1-4
AGE: 10+
Look out for this steampunk strategy card game!  Go around collecting parts to build fantastical contraptions with the aim of becoming the master tinkerer but be careful, your aim is also your opponents.  Unique gameplay with a Sudoku-esque feel.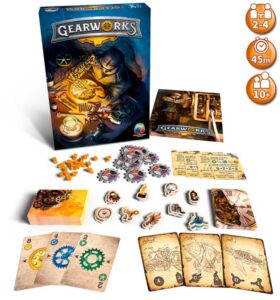 SAKURA
EXP RELEASE: SPRING 18
PLAYERS: 2-6
AGE: 10+
Following Japanese tradition, follow the Emperor to the cherry blossom trees to paint his portrait.  The trick is, don't get too close.  A tactical and somewhat luck-pushing game.  The closer you get, the better but be warned, if you and the Emperor end up face-to-face, you'll leave in disgrace.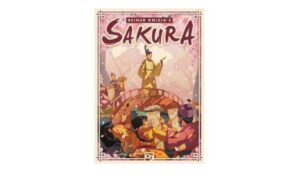 So there you have a very varied and exciting list of games to add to your 'to-buy' lists for this spring and summer.  There are plenty of eagerly anticipated games set to be released in the coming months but I've selected just a few, very differently themed games to give you a taste of what's to come.
Here is a list of some other games that have caught my eye and definitely deserve a mention as well;
BETRAYAL LEGACY
GKR HEAVY HITTERS
EDGE OF DARKNESS
BATMAN
RISING SUN
So make sure you keep your eyes open for these games when they are released, there's no better excuse for a games night than a brand new game to experience.