Dobble Games Collection
Spot the Match! Discover a World of Dobble Games for All Ages
Welcome to Dobble, the exhilarating family game that will test your reflexes and observation skills. With our diverse collection of Dobble games, you'll embark on thrilling adventures in various themes, including football, Marvel, Disney, and more.
How to Play "Dobble"
Fancy a quick game that tests your reflexes and keeps everyone on their toes? Say hello to Dobble! Your goal? Be the speediest to find the matching symbols on the cards. Spot it first, and that card's yours! Collect the most, and you're the king or queen of this popular mini-game.
Ideal for anyone with an eagle eye, Dobble's a fab way to flex those observation skills. Whether you're a duo or an octet, it's non-stop fun that lasts 5 to 15 minutes—keeping young and old engaged. And the best bit? It's pocket-sized! Perfect for spicing up picnics, parties, or even holidays. So what're you waiting for? Get your Dobble on!
Dobble
Spot the match! Browse through our collection of Dobble games. We have themes for both adults and kids.
Check out our diverse range of Dobble games and find the perfect one to unleash your competitive spirit and bring joy to your gatherings.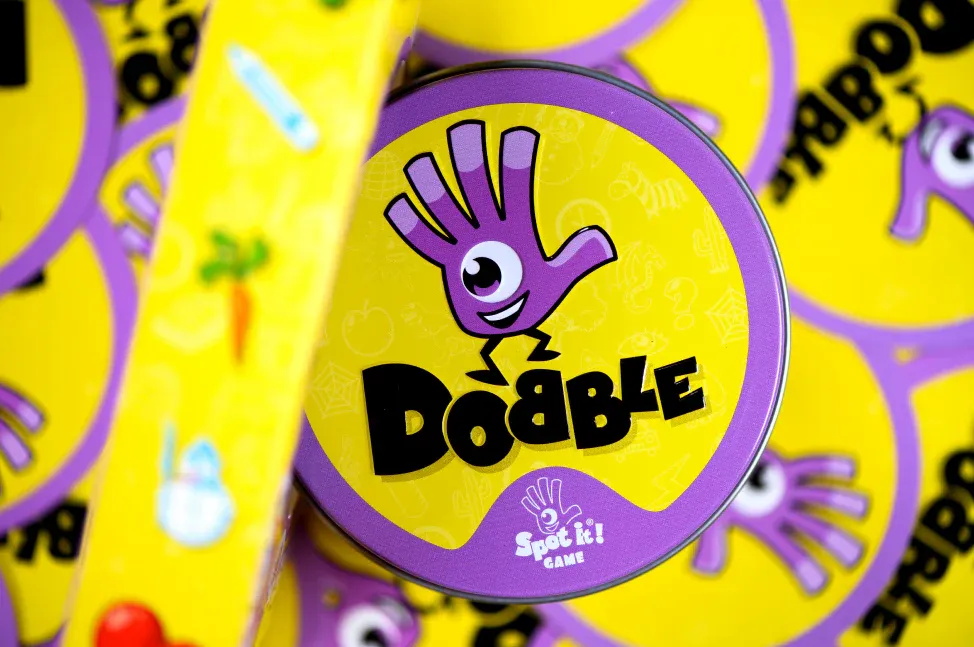 Discover an extensive collection of Dobble games designed for both adults and kids, featuring captivating themes such as football, Marvel, Disney, and much more.
Get ready to immerse yourself in a world of fast-paced fun and challenge your observation skills like never before.
* Please note that some game themes may have age-specific content. Always check the game description for recommended age information.